Anastasiia Kolesnichenko
Ukrainian Student from Moscow
Multidisciplinary BA in Jewish Studies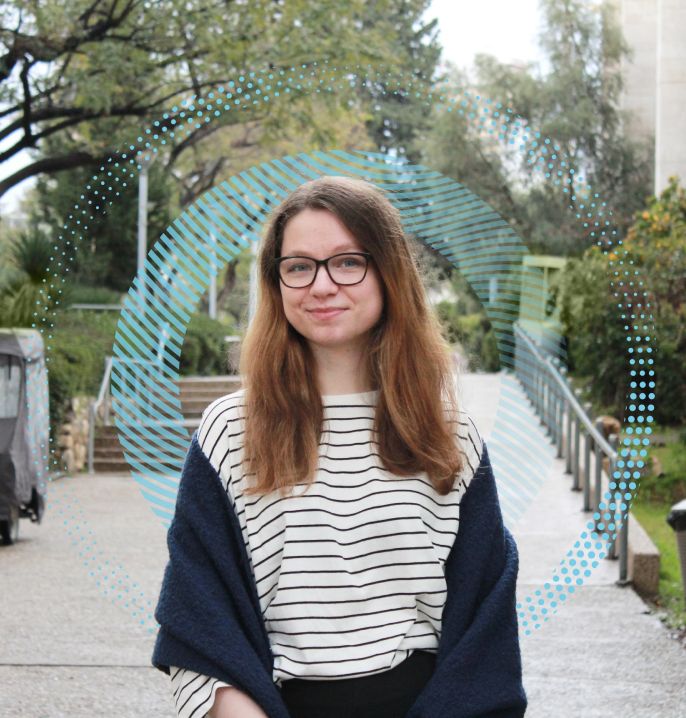 I started my studies in October 2021. I'm from the Moscow region, but ethnically, I'm Ukrainian. My family lives in both Ukraine and Russia.

I'm studying towards a Multidisciplinary BA in Jewish Studies at Bar-Ilan University. I'm also studying in the Midrasha (BIU's institution for Torah education for women) and am part of the Cramim Jewish Studies Honors Program.

The reason I chose to come to Bar-Ilan is the fact that it is the strongest university in my field of choice. With this Multidisciplinary BA, I can study a variety of topics including art, history, and even Yiddish, so it's always interesting. The department itself has events, lectures, and more. They always tell us that if we need anything, we can ask them for help.

After graduating from Bar-Ilan University, I would like to keep exploring the country and maybe consider the option of doing a graduate degree.

I am currently in Israel with friends only; my parents stayed in Moscow. However, it's very important to them that I get a good education, so they didn't hesitate to let me go to Bar Ilan

I love Israel because I feel free to share my opinions, which enables me to discuss different topics, practice what I have learnt, and come up with new ideas. I really enjoy the atmosphere here. I love the community. Something that I love about Israel is that Israelis care a lot about others.

When it comes to food in Israel, so far, I have really enjoyed all the variety of kosher food there is. If I was to choose between falafel and shawarma, I would choose shawarma, lamb shawarma for sure.

I love Jerusalem. I love it because of the people and the atmosphere. I also love Bnei Brak, which is where I live.

I recommend coming to Bar-Ilan University and be you at BIU.
Last Updated Date : 30/06/2022